« January 2007 | Main | March 2007 »
February 11, 2007
Big Smile
We went to Getty around Christmas. Very nice weather.
Posted by Mike at 12:14 AM | Comments (0)
February 02, 2007
Fish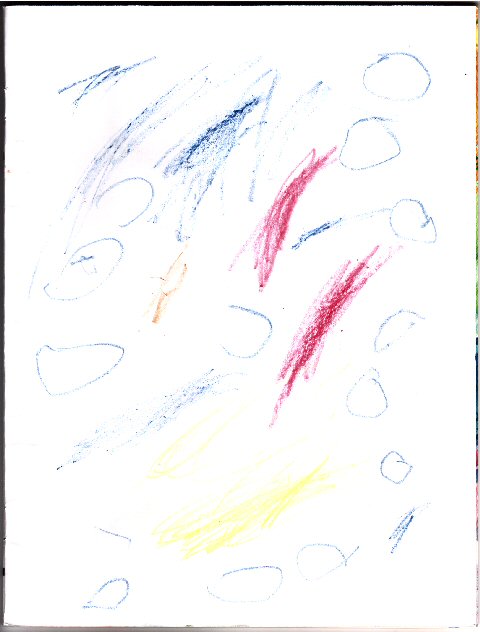 This is Katy's rendition of a school of fish. She told me, "Fish drown."
I was puzzled and asked, "Down?"
"Drown."
I still think she meant "down" although it didn't really help to understand her better.
She has done many drawings, but this is the very first one that she told us what she actually drew.
Hmm, maybe she meant drawn; that would have been very impressive.
Posted by Mike at 06:11 AM | Comments (0)