« May 2010 | Main | August 2010 »
June 22, 2010
Sisters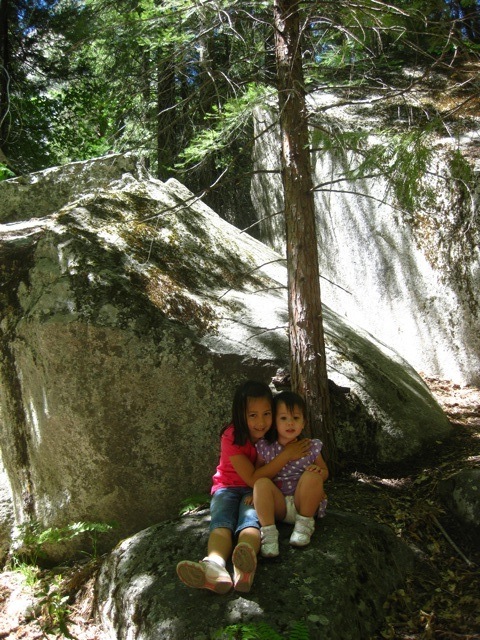 Posted by Mike at 10:03 PM | Comments (0)
June 17, 2010
Beach House
MonkeyMama was checking out some beach properties. Monkey walked by and asked, "What are you doing?"
"I am looking at some new houses."
Monkey's eyes widened, "New houses?"
"Yes, a new house by the beach."
Monkey was so excited. She thought a little and then questioned her mom, "So how are you going to work? Your work is here."
MonkeyMama replied, "Right. We will have two houses, one here and one by the beach."
"Two houses!"
She later informed her daddy that she, her baby sister, and Daddy would live in a beach house, while Mama stayed here to work.
MonkeyDaddy nodded his head, "And we will meet some nice aunties there."
Posted by Mike at 05:45 PM | Comments (0)
June 06, 2010
Mirror Lake
Today we decided to hike over to Mirror Lake. It was a long hike. First we had to take the shuttle to the beginning of the trail. It was warm today, so girls had a rough time. We brought binoculars to keep them entertained, but they kept fighting over them.
There was this giant rock by the lake. Monkey liked to climb up and down on it. She said, "Mama, I am going to live here!" Yes, Mirror Lake was nice. The water was icy cold. Shades. Trees. Mountains. Beautiful Views.
Posted by Mike at 09:56 PM | Comments (0)
June 05, 2010
Lower Yosemite Falls
We went to Yosemite this weekend because we got this free stay coupon from Marriott. It was a lovely weekend. Weather was nice. Free entry. Lots of crowds. LOTS.
Since we got little girls, we decided to do easy hikes. Today we would take a nice stroll over to Lower Yosemite Falls. The views were just fantastic. We all got wet.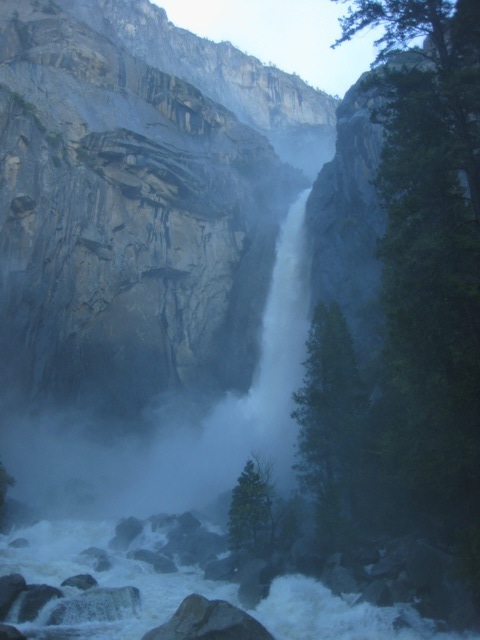 Posted by Mike at 09:49 PM | Comments (0)