« October 2007 | Main | December 2007 »
November 22, 2007
Thanksgiving
This year, we decided to start our own Thanksgiving traditions. It was a great success. Originally, we had planned to have one parent looking after Monkey while the other cooking. But Monkey did great; she could entertain herself just fine. She even took a long nap in the afternoon. That was just impossible when we went out. So we ended up having one parent busy cooking while the other busy doing dishes. The cleanup was much easier afterwards.
We tried some recipes found on the internet. They were "licious" (Monkey's word). Here are some of our favorites:
Cranberry Sauce with Lime and Ginger
Mashed Yams in Orange Cups
Glazed Carrots with Pistachios - we used brown sugar instead.
We are still searching for a good stuffing recipe. Ours turned out dry.
Posted by Mike at 11:38 PM | Comments (0)
November 04, 2007
A Day at the Zoo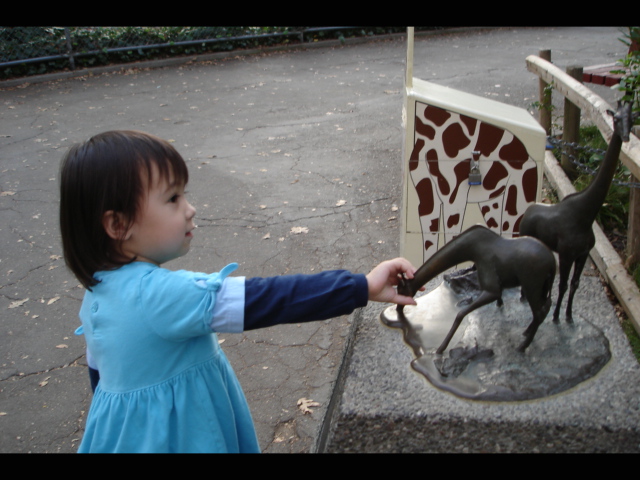 We finally renewed our annual membership after a year of lapse. Sacramento Zoo is definitely much smaller than San Diego Zoo.
Posted by Mike at 01:32 PM | Comments (0)