« Reading Fun | Main | Moo »
October 31, 2007
Misc Pics
Our computer crashed and we managed to salvage some pictures today. Before we can have a chance to save all Katy's pictures elsewhere, we decided to post some pictures below that we never got around to.
It was traumatizing when we realized there was a possibility that we could lose all her pictures.
By the way, Katy went trick-or-treat tonight. She had a lot of fun.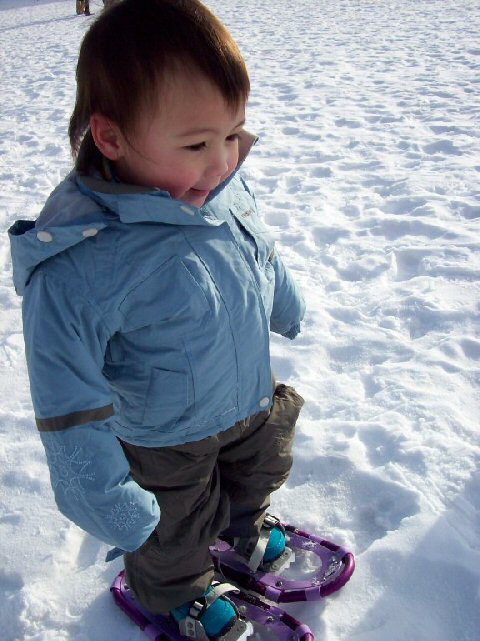 Katy went snowshoeing earlier this year. We hope we can take her again this winter. She liked it, but she refused to put on a hat or earmuffs, so we didn't go for a long time.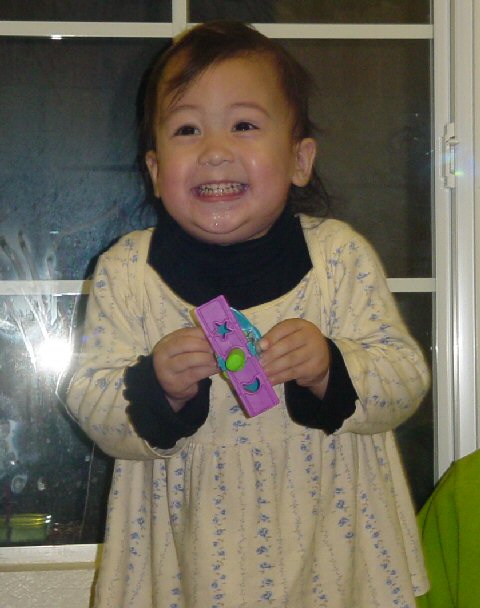 Squeeze really hard.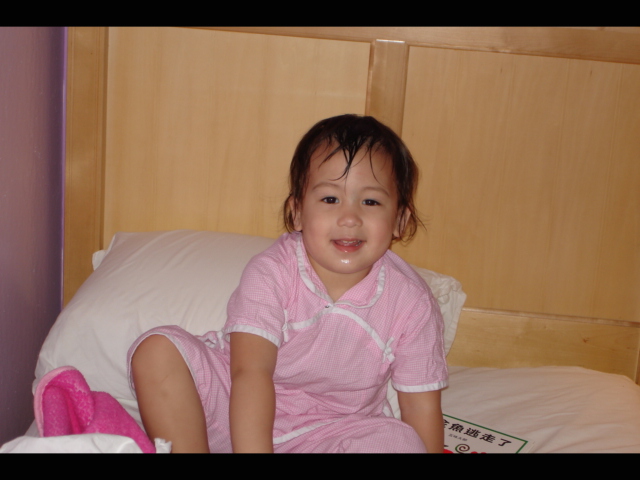 Katy looking cute in her Chinese outfit. She didn't like it. It was not a pink floral dress.
Katy in a swimsuit. Afterwards, she had her first sunburn. Our baby's skin was so rough the next few weeks. Guess too much sun does age your skin.
Katy being very helpful.
Katy having her birthday cake again, with her cousins in San Jose.
Posted by Mike at October 31, 2007 10:36 PM
Comments
Post a comment
Thanks for signing in, . Now you can comment. (sign out)
(If you haven't left a comment here before, you may need to be approved by the site owner before your comment will appear. Until then, it won't appear on the entry. Thanks for waiting.)